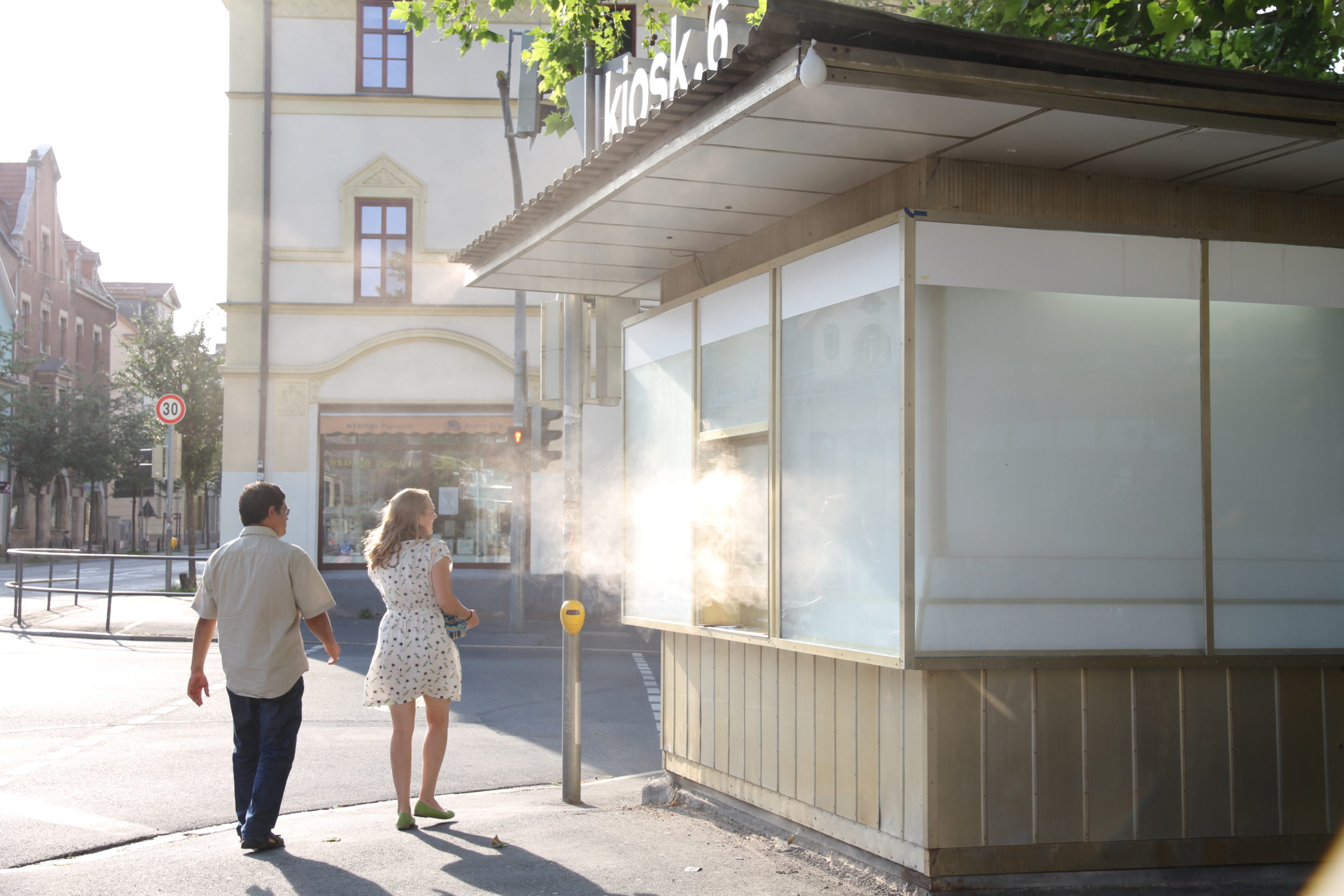 Ehemaliger Zeitungskiosk in Weimar, 2013

Die temporäre intervention Grauraum schafft einen mysteriösen Moment, der die Aufmerksamkeit der Öffentlichkeit auf den Kiosk lenkt und gleichzeitig einen Zustand von Orientierungslosigkeit und Unsicherheit erzeugt. Die installation betont das Nebeneinander von Angst und Neugier.


---

Former newspaper kiosk in Weimar, 2013

Grauraum (gray space) is a site-specific intervention that highlights juxtapositional impulses such as curiosity and fear. The installation aims to transfix the public and concurrently puts them in a state of disorientation and worry.