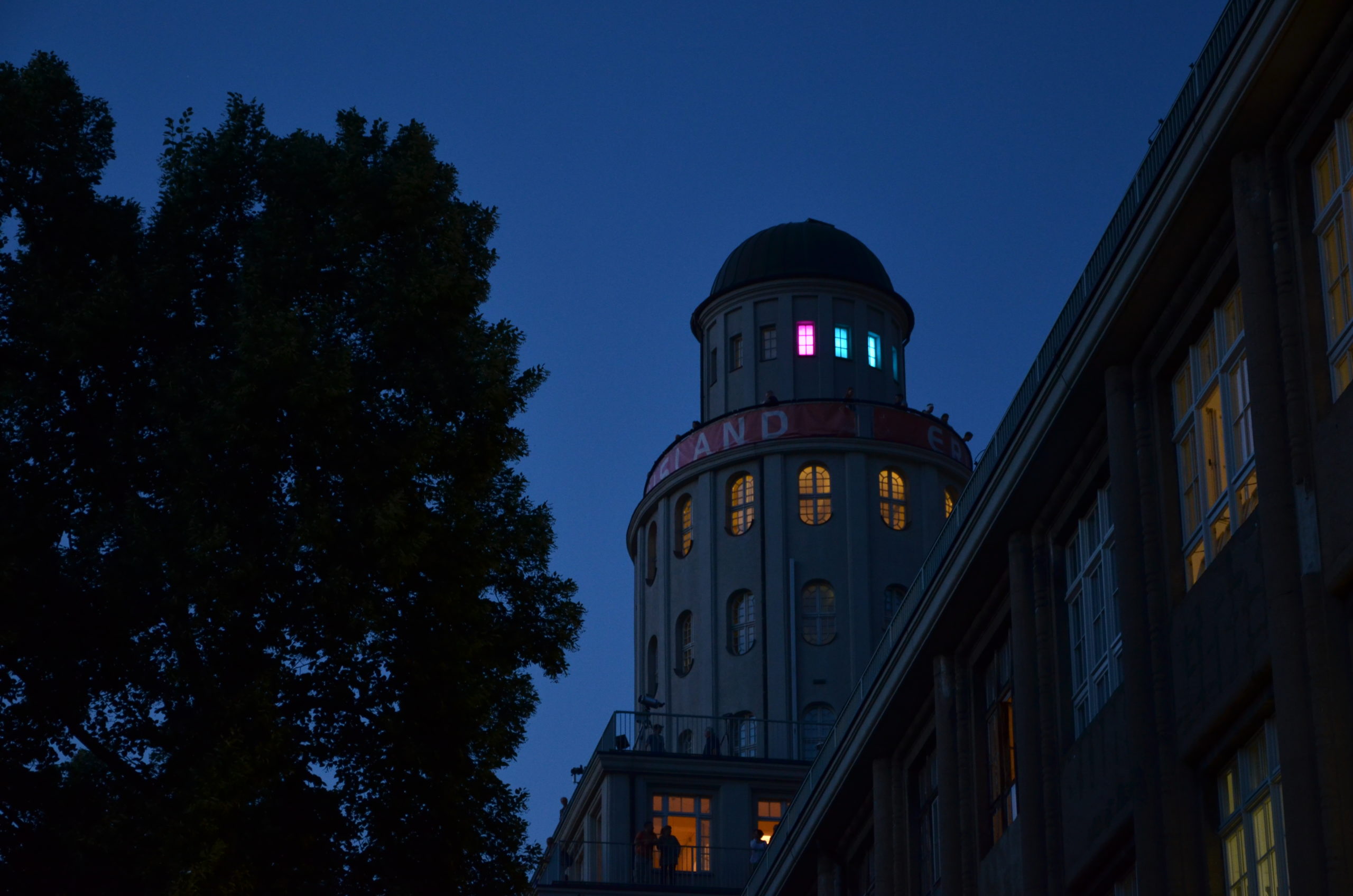 In Zusammenarbeit mit Kazoosh! – freie Plattform für digitales basteln

Talking Tower ist eine interaktive Lichtinstallation auf dem Turm der Technischen Sammlungen Dresden zum internationalen Jahr des Lichts 2015.

Von LED-Schein­werfern hinterleuchtet wird die oberste Fenster­reihe des Turms zum großen Display hoch über den Dächern der Stadt. Über eine niedrigschwellige Interaktionsschnittstellen, eine Smartphone-App oder die Webanwendung ist es möglich, direkt in Echt­zeit mit dem Turm zu inter­agieren und selbst mitzubestimmen, was er in die Nacht hinaus­schickt. Durch den gleich­zeitigen Zugriff Mehrerer auf den Turm ergibt sich eine weitere Ebene: Die Kommunikation unter­einander über den Turm. So wird der Turm zum Gesprächs­partner, zum Talking Tower.


---

In Collaboration with Kazoosh! – open platform for digital crafting

Talking Tower is an interactive light installation at the tower of Technischen Sammlungen Dresden (Technical Collection Dresden) for the Unesco International Year of Light 2015.

LED spotlights highlight the top windows of the tower (backlit, from inside out) and turn it in a giant display high above the rooftops of the city. A low-threshold interface, a phone or a web application enables to interact with the tower in real time and to take part in the decision what it will send. Another layer, the communication with each other via the tower, opens up when two or more people access the tower simultaneously. The tower becomes dialog partner, a talking tower.