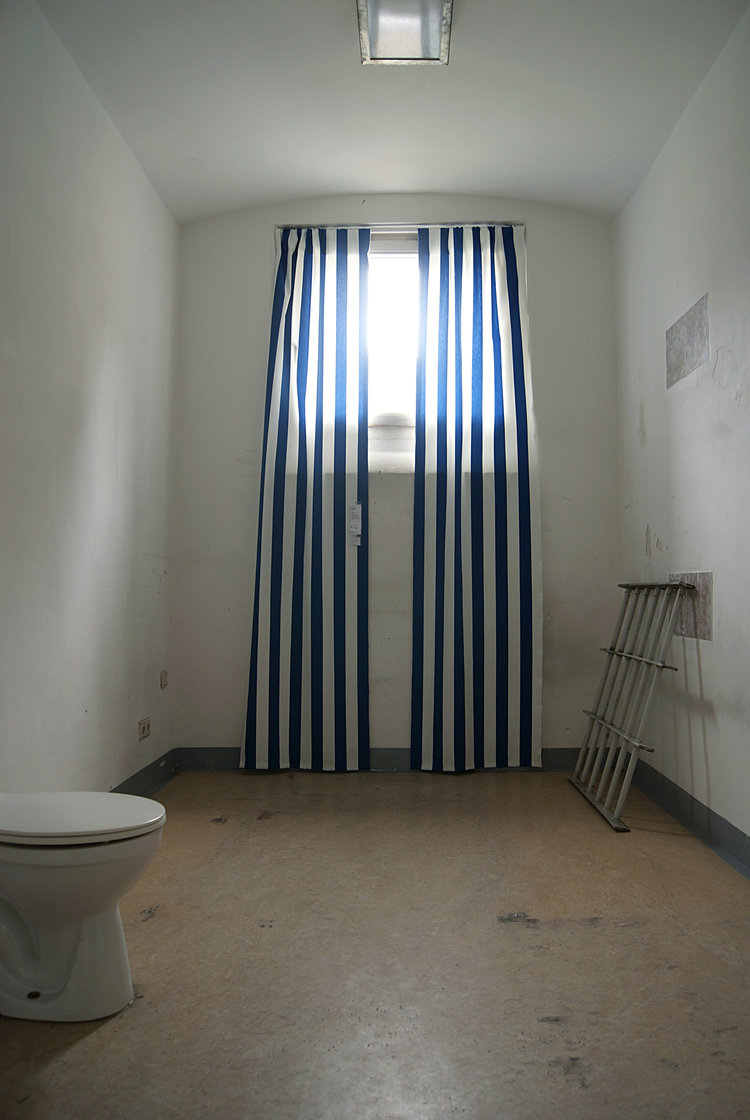 Ehemalige JVA in Weimar, Zelle 214

In einer Zelle werden die Stahlgitter vor dem Fenster außen entfernt und Gardinen von innen aufgehängt. Hintergrund ist eine deutsche Redensart, bei der Gefangene im Gefängnis auch als Personen, die hinter "schwedischen Gardinen" sitzen, bezeichnet werden. Diese Ausdrucksweise beruht auf der Tatsache, dass Gefängnisgitter aus schwedischem Stahl produziert wurden, da dieser als besonders stabil galt. Der Titel SOFIA verweist auf das schwedische Einrichtungshaus IKEA.


---

Former JVA in Weimar, cell #214

In a prison cell, the steel bars have been removed from the window and curtains are hung from the inside. The German figure of speech "sitting behind Swedish curtains" (hinter schwedischen Gardinen sitzen) means to be imprisoned. The expression is based on the fact that prison bars were produced from Swedish steel, which was considered particularly strong. The title SOFIA refers to a product at IKEA, the Swedish furniture store.