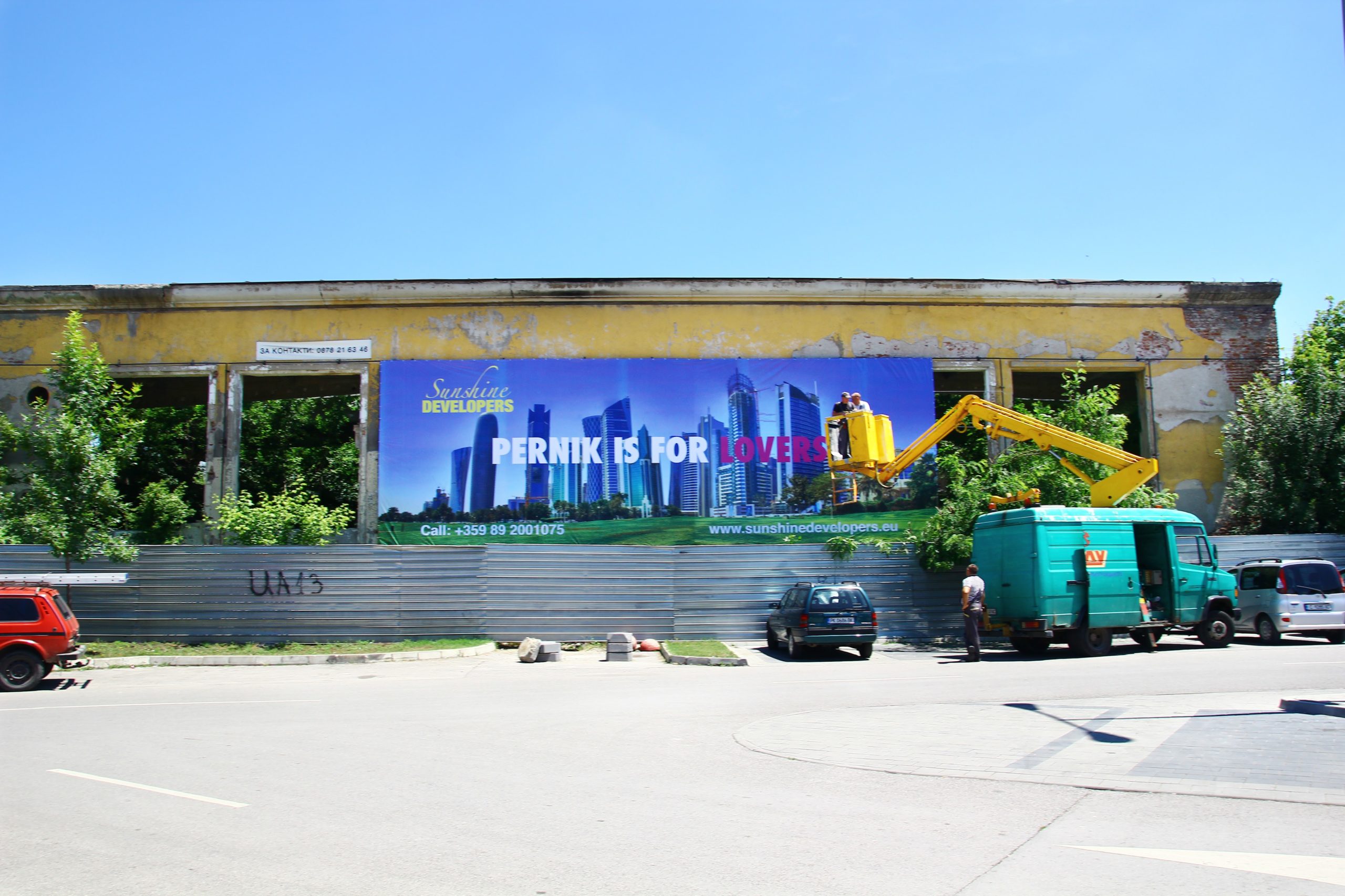 In collaboration with the artist collective FREIZEIT
Water Tower Art Fest, Pernik, Bulgaria, 2015

Rumor has it that the Machine factory "Struma" was scheduled to become yet another shopping mall. Perhaps its future is even more extreme. Pernik is for Lovers hints at the fate of contested spaces, drawing attention to who has the ability to develop these sites and the uniformity of such developments. Artists often feel powerless in the face of big money and the established infrastructure of city development as they are consistently excluded from long-term planning. Pernik is for Lovers re-imagines the factory from the perspective of those who have the power to remodel it – investors and real estate developers.