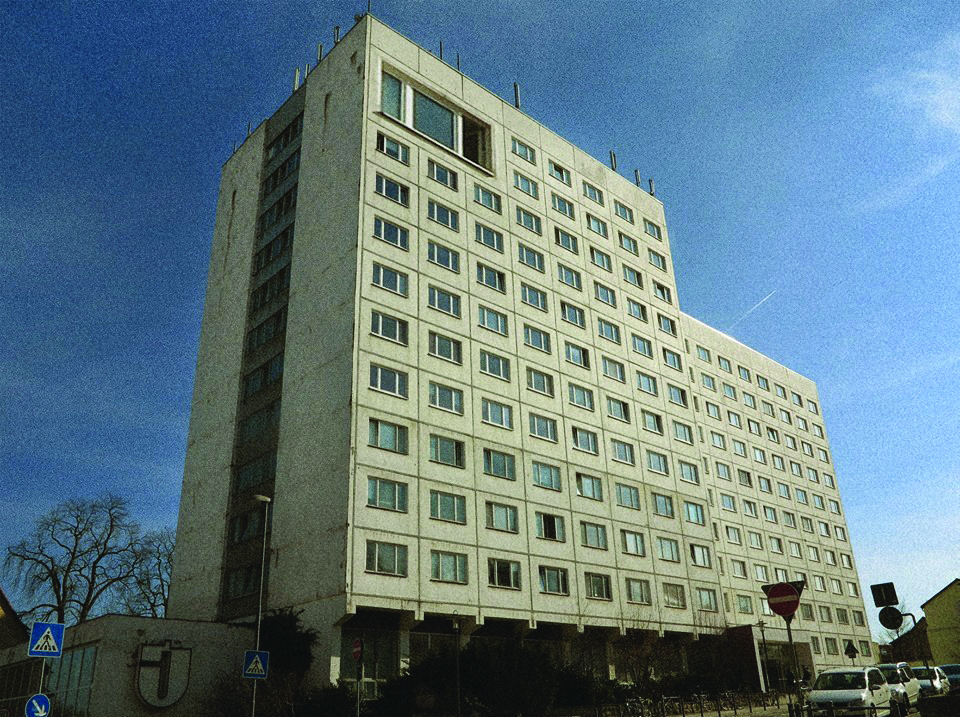 In Zusammenarbeit mit Nima Keshtkar und Danielle Kourtesis.

Weimar, 2014 – 2016

Fabulous Jakobsplan ist ein Gemeinschaftsprojekt, welches sich der Produktion künstlerischer Interventionen im Jakobsplan-Wohnheim in Weimar widmet. Das Projekt besteht aus Künstler*innen-Residenzen, einer Ausstellung, einem Archiv, Livekonzerten, Führungen durch das Gebäude sowie Arbeiten von über 20 internationalen Künstler*innen.


---

Fabulous Jakobsplan is a collaborative project dedicated to producing artistic interventions in the Jakobsplan residence hall in Weimar, Germany. The project includes an artist residency, an exhibition, an archive, live concerts, tours of the building and works by more than 20 international artists.